I created Maxine today. Maxine is an online conversation character meant to help you. Unlike a search engine, a conversational AI can help distill a lot of information into digestible chunks. My first impression of the results is that Maxine could suggest something and you could argue with her, similar to how you would counter anyone's answer with some challenges, and she will explain in more detail. I can't say that I trust her responses any less than when arriving at some random website.
Here is a sample conversation string.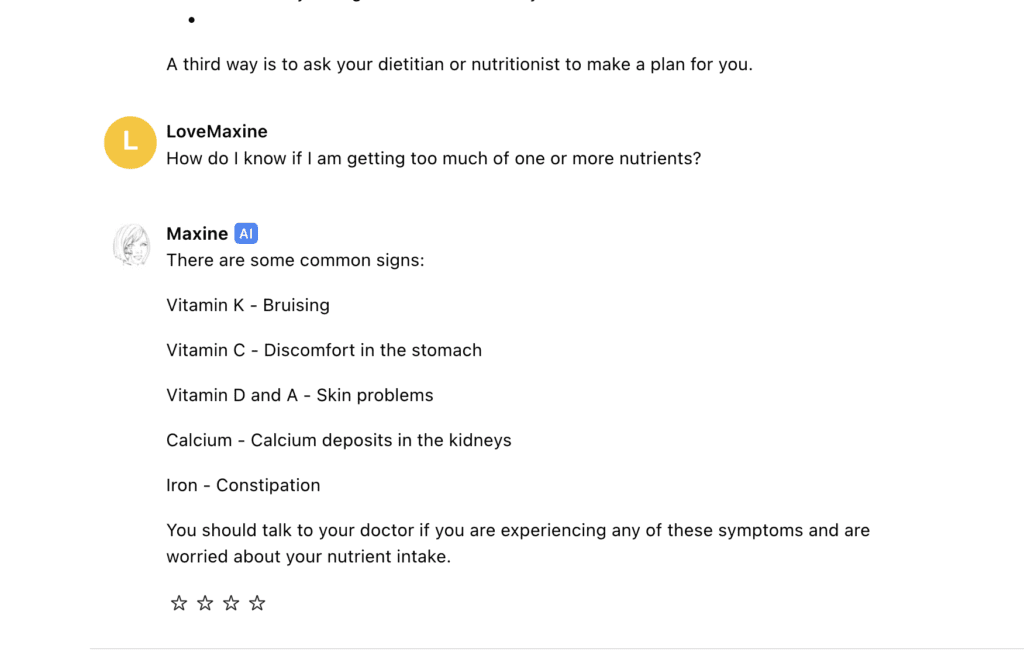 Give Maxine a try and let me know what you think. You can sign in as a guest or create an account. Maxine will save your conversation so you can pick up the conversation at any point. What do you want to ask Maxine?