Trying Out New Wood Chipper
The tree in front of my house is growing towards my house, because another tree was next to it so it was looking for some space. The issue is now, as it grows and gets heavier the risk of it falling is increasing.
I called two different tree companies that both quoted a price that was over one-thousand dollars. Both quotes were fair but I immediately felt I could take the tree down myself with a little care and the right equipment. I have a chain saw with extensions, but was struggling with what to do about the wood afterwards. Thankfully, I have a new trailer that could be used to haul some of the wood but is still limited to about seventeen-hundred pounds.
Harbor Freight sells a wood chipper but the diameter for branches is only 3″. Anything over that will need to get cut up for fire wood and possibly hauled out or given/sold to neighbors. I don't have a wood splitter but might have to look into getting one.
I purchased the wood chipper and was able to get it put together within about an hour this morning. The wood chipper is about $600 and would do the job. I bought it but one issue is where am I going to store it now. My garage is already packed. The plan is to get the tree down tomorrow afternoon and grind up whatever branches I can, then use them for mulch around the property.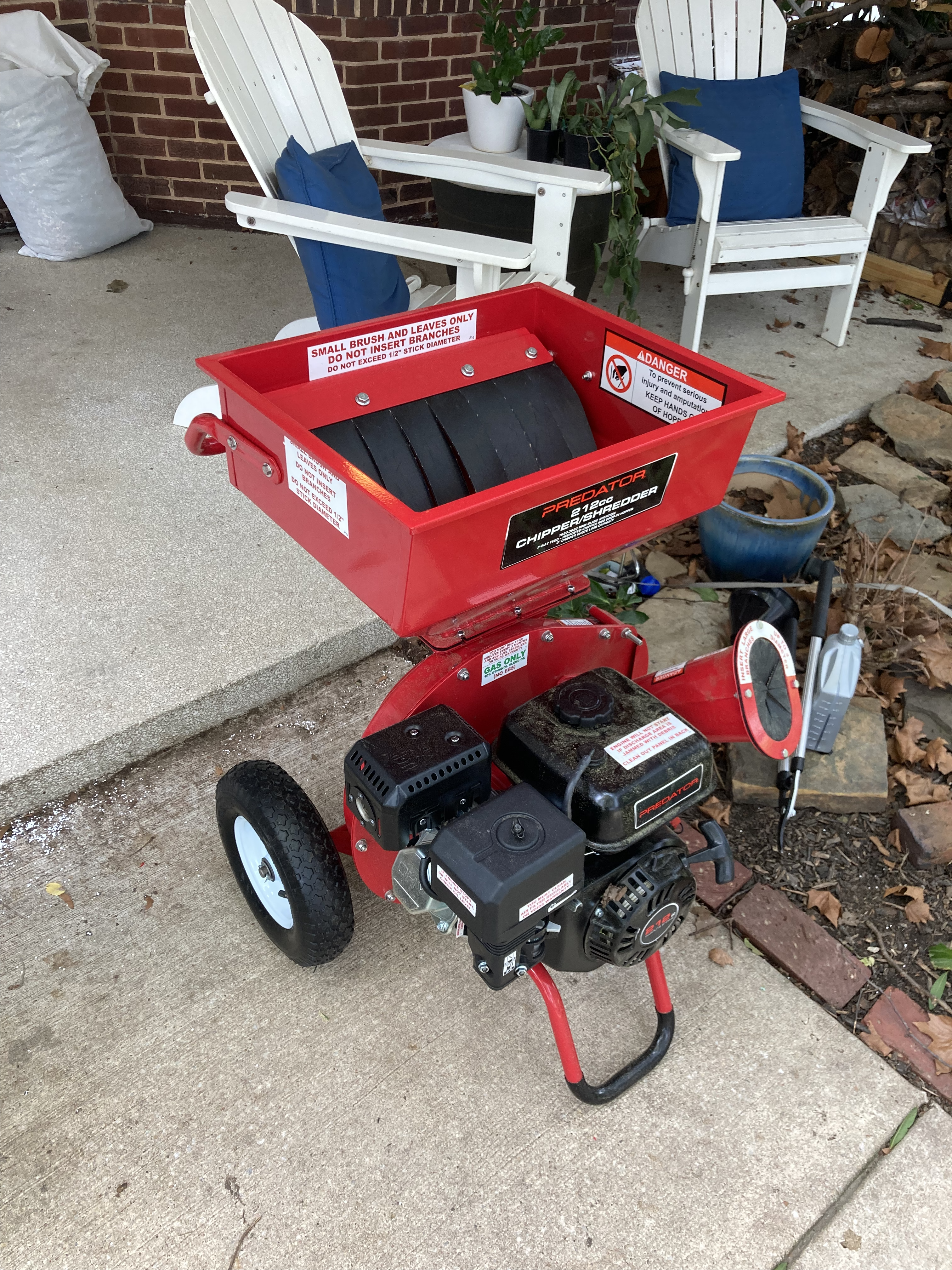 The goal is to plant a new tree though I haven't decided on what tree would make sense. Baltimore County suggests going with oak trees because they are the most common in Maryland's forests, and do a good job of sustaining the local ecosystem. I am leaning towards a willow oak because the neighbor next door has one. It is an attractive tree with minimal maintenance and a good amount of privacy.
I had considered a cherry tree but the root structure is shallow.