This week, I spent a lot of time catching up on some reading and getting caught up on paperwork. At the end of last week, I spent the day on the Eastern Shore of Maryland visiting my father. The conversation we had helped to resolve some questions but also produced some more. I hope I can get down there again soon to talk through some things.
Should I eat beans? Being vegetarian is crazy when even beans and vegetables are often off the list.
It would be great if all doctors could agree on the best things to eat or not eat, and everyone could just eat on autopilot. Should I eat beans or not? If not, should I stop eating all beans or just some beans? When someone like me stops eating meat, foods like beans are what we turn to. With beans off the menu for now, I have to start refining the diet even more. It isn't easy.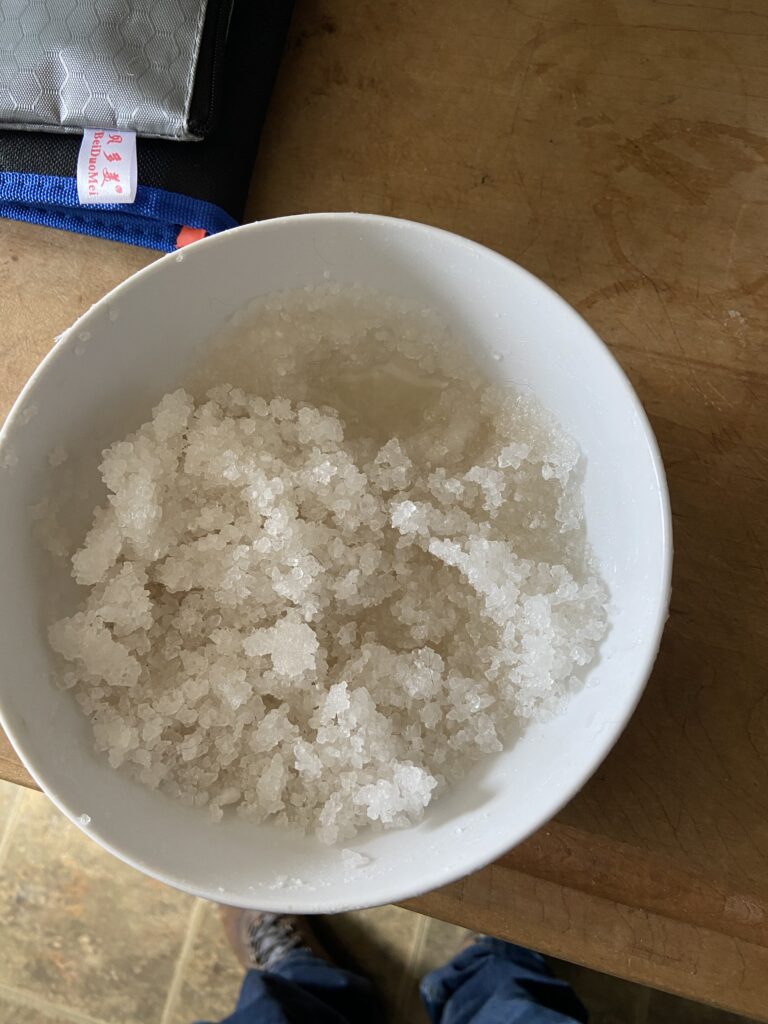 I had an unplanned experiment this week when I needed to dry out some clumpy wet salt at the bottom of a salt container so I could spread it more easily. My first thought was that I would simply put it on the stove for a few minutes and the water would boil out, like cooking rice. That turn out to be a horrible idea because it caused the salt to harden like a rock. It wasn't until I added water that it loosened up again.
My next strategy was to just get it to a point that the top was drying out, scoop off the dryer stuff and wait for another layer to dry. That took forever. It seems, the salt retains water quite well. Despite its ability to defrost sidewalks with easy, saltwater also has a fairly similar freezing point as normal unsalted water. But, I think that depends on the amount of salt you put in the water.
It has been at least 4 days and this bowl of salt has not dried out. You can still see water and the bottom is slushy. #veryinteresting. I've thought about an experiment that would involve immersing balloons with tap water into saltwater to see if the tap water balloons freeze while the water around them doesn't. I bet those water balloons would be very round.
I asked a lot of questions on Quora this week and have been going through some company restructuring issues, namely to see if I can get some company structure issues solved. I learned that I can reserve shared in the company and that by choosing a default number of shares in the millions could result in a very large property tax bill.