Moving on in Supernatural
I gave up caffeine a month ago and have been trying to get myself going in the morning, naturally. I don't like the idea of sitting around all winter, working on the computer and gaining a ton of weight. So, as you may have read in previous posts, I've been trying out various apps on my Oculus VR headset. I signed up for Supernatural, an app with instructors and some incredible graphics. This app is not something a company created in a couple of days. It likely took years.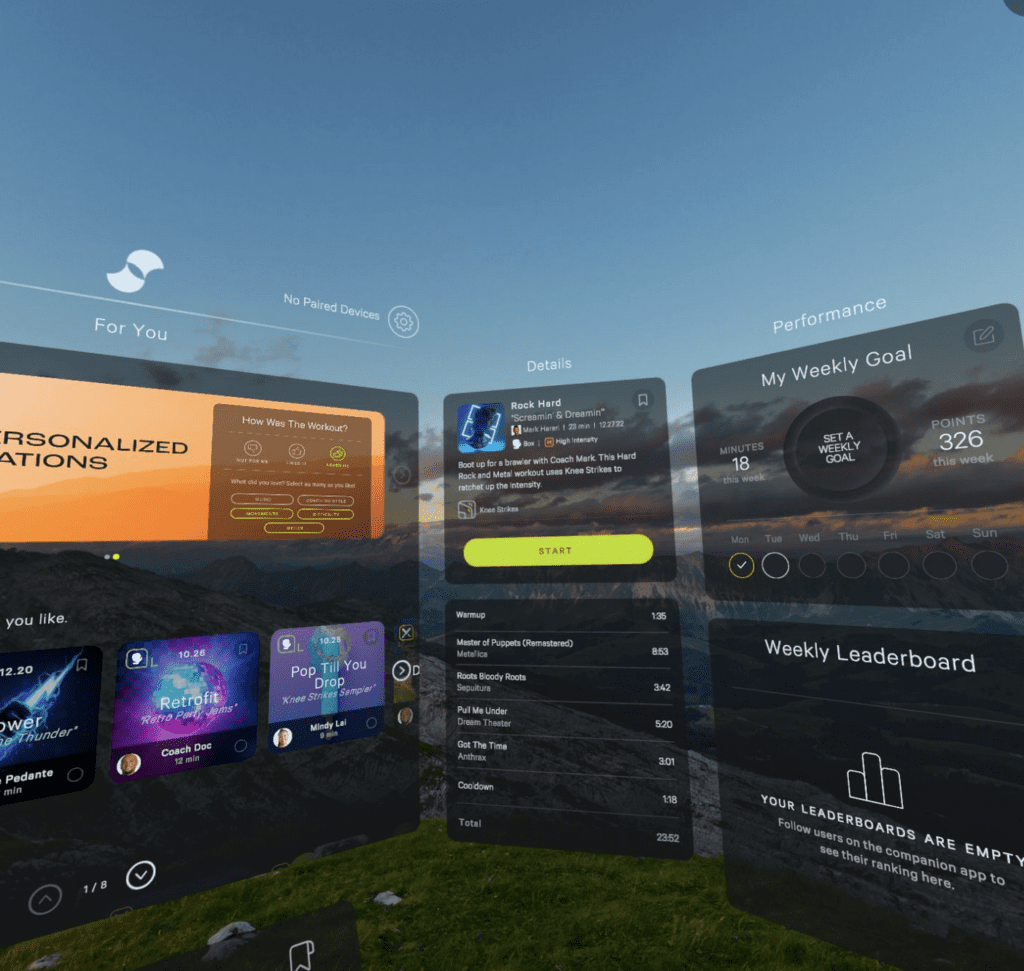 The instructors were annoying at first. A little to happy but I just started ignoring them.
The dashboard is easy to navigate and nice looking. Screenshot above. As you can see, at some point I might be able to invite other people to workout together, though I'm not sure how that might work right now.
I like the overall tracking, the music and the boxing. The boxing has a knee up action that is kinda' funny because the headset has no way of actually tracking a user's legs.
I thought about possibly putting my punching bag in front of me while I play, for a more realistic experience. Maybe I'll try that tomorrow. I did about thirty minutes on the system this morning and am worn out right now. I'm doing this to get myself going, not to tire myself out to the point of wanted to take a nap. So, I'm going to need to try to get a feel for what that point is.
Oculus has at least one other boxing game so I will review that and post a comparison.
I plan on using the boxing and possibly some of the other exercise programs as part of a sixty day fitness plan I am working on for the new year. I hope to stay in shape for spring when I become extremely busy with my outside business.
Done for now, computer work for the rest of today and hopefully some planning for next year.