For years I've done little projects in my townhouse including a kitchen redesign. I am handy so I've tried to do most projects by myself and my personal expectations aren't super high. I've removed and put up wall. redone patios, replaced ceilings, lights and flooring. But, I recently had a couple of people close to me say they felt the place could look better.
I contacted a real estate professional I know who works with a lot of home owners. He gave me the name of a designer he works with. But, I did some quick research beforehand and this is what I came up with.
Design trends often change from year to year, but based on popular design ideas from recent years and current style inclinations, here are some trends for kitchens, bathrooms, garage workrooms, and basements in 2023:
Kitchens
Open Shelving: An open shelving system can help make the kitchen look more spacious. This trend has been on the rise, providing a neat and minimalist look to the kitchen. Product: IKEA offers a variety of open shelving options.
Two-Tone Kitchen Cabinets: This design trend involves using two different color shades on your cabinets – typically a lighter shade on the top and a darker one on the bottom. Product: Semihandmade offers a variety of cabinet door styles and colors that can be paired with IKEA cabinet boxes for a custom look.
Smart Kitchens: Smart appliances and AI-integrated kitchens are becoming more common. This includes refrigerators, ovens, dishwashers, and more that can connect to your home's Wi-Fi for remote control and notifications. Product: The GE Profile Series of appliances includes options for smart refrigerators, ranges, dishwashers, and more.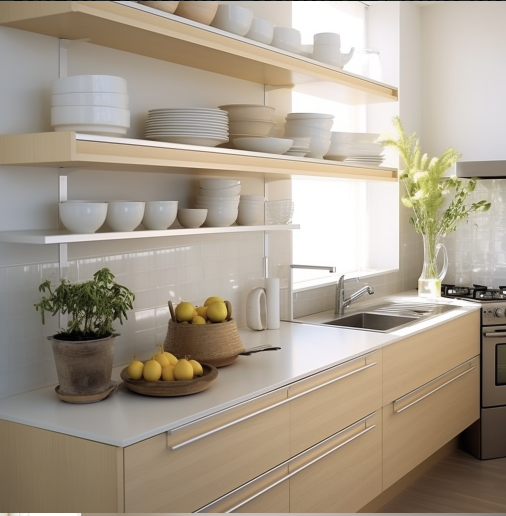 Bathrooms
Floating Vanities: Floating vanities can make a bathroom appear larger and are becoming a popular choice for modern bathroom designs. Product: The Godmorgon series from IKEA offers several floating vanity options.
Black and White Color Schemes: This color scheme is timeless and offers a sleek, modern look for bathrooms. Black fixtures, in particular, are gaining popularity. Product: Delta Trinsic Collection provides a full line of black bathroom fixtures.
Spa Features: High-tech showers, soaking tubs, and other spa-like features are increasingly popular in bathroom design. Product: Kohler offers a range of soaking tubs and shower systems.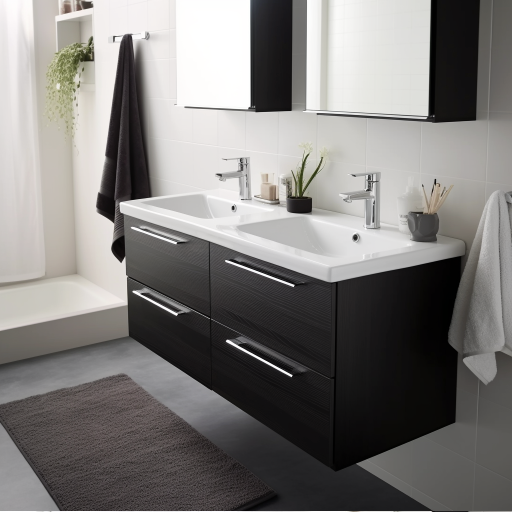 Garage Workrooms
Modular Workstations: These workstations can be adjusted and rearranged as per the project's needs. Product: The Husky Adjustable Height Work Table is a great option.
Pegboards for Tool Storage: Pegboards provide a versatile and customizable storage solution for tools. Product: The Wall Control Metal Pegboard is a durable and practical choice.
Epoxy Floor Coating: Epoxy floor coatings are durable, resistant to damage, and easy to clean, making them a popular choice for garage floors. Product: The Rust-Oleum EpoxyShield Garage Floor Coating is a highly-rated option.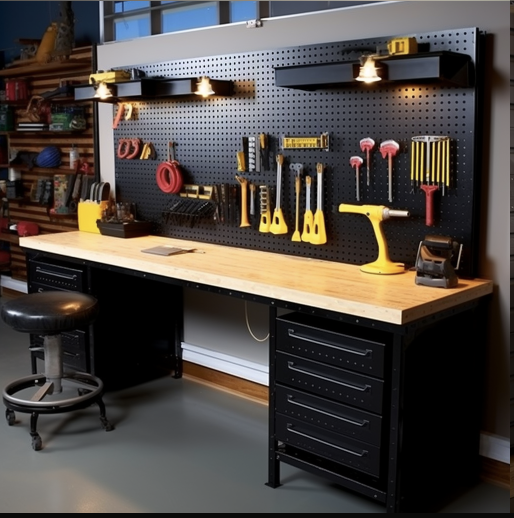 Basements
Multi-Purpose Spaces: As people spend more time at home, basements are being transformed into spaces that can serve multiple purposes, like a gym, office, or entertainment room.
Light Colors: To combat the natural darkness of basements, light colors and plenty of artificial lighting are becoming popular.
Luxury Vinyl Flooring: This type of flooring is excellent for basements because it can handle moisture and is easy to install and maintain. Product: LifeProof is a popular brand that offers a wide variety of patterns and styles.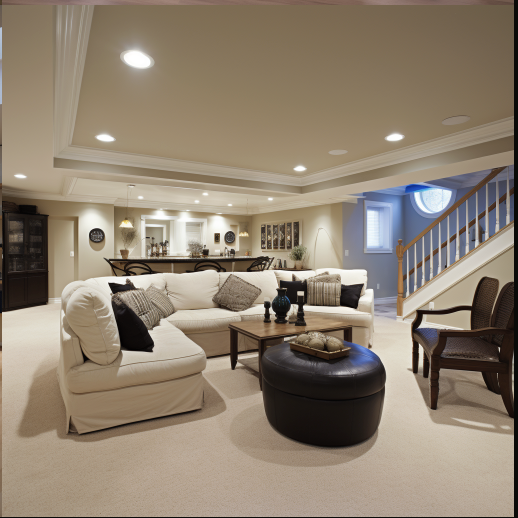 Considering prices for a kitchen remodel could be about $30,000 including labor, I don't want to commit to a ton of work before researching. My plan is to continue reviewing real estate listings for comparable upgraded homes in my neighborhood.